Si scrive Digital Smile System, si legge Futuro
La tecnologia che fa sorridere si chiama Digital Smile System Software
Smile Design:
l'alba di una nuova era.
Le tecnologie digitali permeano pressoché ogni aspetto del vivere quotidiano e hanno assunto un ruolo decisivo anche nell'odontoiatria moderna, diventando imprescindibili per la crescita professionale delle varie figure coinvolte nel flusso terapeutico. Oggi, uno studio -o un laboratorio- che integra nei propri processi un applicativo come il Digital Smile Design Software opera una vera e propria rivoluzione i cui benefici saranno immediatamente fruibili. Per gli operatori la scelta rappresenta l'ingresso in una nuova era, per gli utenti finali un passo ulteriore e decisivo verso la conquista del sorriso ideale.
Digital Smile Design:

l'opportunità è frutto del cambiamento.
Parafrasando Henry Ford, se perseveriamo nelle stesse azioni, otterremo sempre lo steso risultato. Cambiare l'approccio e aprirsi al nuovo significa ampliare le proprie prospettive. L'unica, vera costante è il cambiamento, dal quale Just Digital crea concrete opportunità. E oggi, con lo Smile Design Software, il cambiamento diventa rivoluzione.
Il DSS Digital Smile System:
tre lettere che fanno la differenza.
I protocolli di lavoro e di utilizzo delle tecnologie messi a punto da Just Digital segnano nuovi percorsi per tutti i tipi di terapie e hanno grandi vantaggi in termini di
Tempo – si può, ad esempio, disporre di un mock-up da provare in bocca al paziente alla prima seduta;
Costi – la pianificazione digitale con DSS consente di trasferire essenziali informazioni analitiche e misure affidabili al laboratorio, azzerando quindi ogni margine di errore.
Riproducibilità – avendo a disposizione, da una parte, strumenti affidabili e, dall'altra, protocolli codificati e ripetibili, il team odontoiatrico ha indicazioni chiare per ottenere il risultato migliore in ogni trattamento.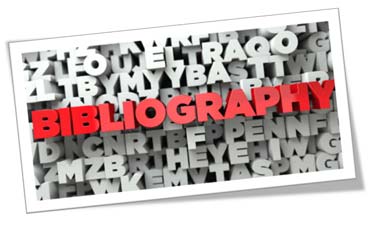 "Siamo nani seduti sulle spalle di giganti"
Mauro Fradeani, Analisi Estetica
Claude R. Rufenacht, Fundamentals of Esthetics
Claude R. Rufenacht, Principles of Esthetic Integration
Pascal Mogne, Urs Belser, Bonded Porcelain Restorations
in anterior dentition
Ortensi L et al. A digital workflow for an edentulous patient. Spectrumdialogue Vol 17 Jan Feb 2018
Stefani R, Caviggioli I, Molinelli F, Ortensi L. L'impiego delle tecnologie digitali nella diagnosi protesica e nella realizzazione della protesi. Il Dentista Moderno Ottobre 2012
Rossi M, Molinelli F, Caviggioli I. Latest trends in prosthetics – Total maxillary rehabilitation with a Toronto Bridge using digital technologies. CAD/CAM International magazine of digital dentistry 2015;1:28-31
Ortensi L., Stefani R., Lavorgna L., Caviggioli I., Vitali T., A Digital Workflow for an Implant Reteined over Denture: a new approach, Biomedical, Jul 13th, 2018
Just Digital ha il grande onore di collaborare con diverse Università sia italiane che oltre confine.
Per brevità citiamo le tesi più recenti per le quali è stata adottata la metodologia DSS.
"La pianificazione digitale di casi estetici: Studio sperimentale sull'attendibilità del progetto virtuale e la sua realizzazione in 3D o CAD-CAM "
Dott.ssa Erica Grazia Lo Castro
"Pianificazione digitale di faccette "customizzate": Studio sperimentale sull'attendibilità del progetto virtuale e la sua realizzazione"
Dott. Giancarlo Sigari
Università di Catania
Prof. Ernesto Rapisarda
Prof. Luca Ortensi